Vertex chrome plated ballpoint pen and mechanical pencil in Padauk
Submitted by craig on Sun, 10/16/2011 - 11:03pm.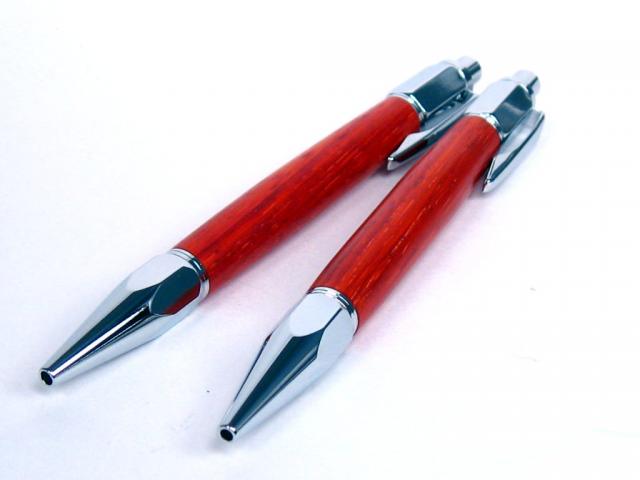 The Vertex line is a very rugged ballpoint pen and drafting pencil with 2mm lead and smooth click transmission. The plunger cap on the pencil contains both a sharpener for the 2mm lead and an eraser. The pen is dressed in African Padauk with an incredibly smooth finish offering an incredible contrast between the chrome and red tones. The ballpoint pen is 143 mm in length by 13 mm in diameter and 34 grams in weight. The pen uses a parker style ballpoint refill. The mechanical pencil weighs in at 37 grams and is 145 mm in length by 13 mm in diameter and uses rugged 2mm pencil refills.