Slimline Satin Finish Mechanical Pencil in Tigerwood
Submitted by craig on Sun, 10/16/2011 - 10:48pm.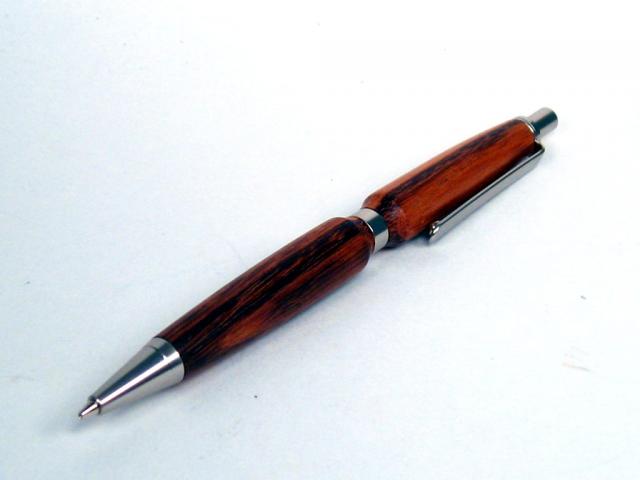 The slimline mechanical pencil uses 0.5mm pencil lead and an eraser under the plunger cap. The pencil weighs in at 22 grams with an overall length of 140mm and 11.5mm in diameter at the widest point. The pencil is dressed in tigerwood, a brazilian wood also called goncalo alves. While the sapwood is very light in color, the heartwood is a sombre brown, with dark streaks that give it a unique look. The wood's color deepens with exposure and age and even the plainer-looking wood has a natural luster.